In the interest of informing my readers (hi, Mom!) about what I'm up to this fall, I just found out that I'm going to be living with in Clark V with Liam. We have what is objectively the best suite on campus. It has two big singles and a private bathroom/hallway, awesome neighbors, a private courtyard with a white tree like the one in Gondor, no RAs in the immediate vicinity, and possibly a fireplace, which would just be icing on the proverbial cake.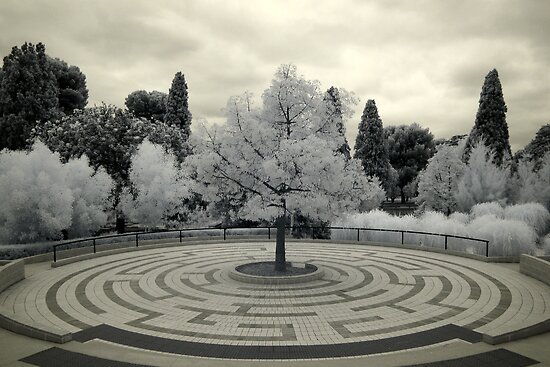 The view from my suite.
Also, if I get what I want I should be taking the following classes. Note that I never have more than one class a day and no class starts before 1:15 PM, just the way God intended.
Monday: Islam vs. Islam, 2:45-5:30. My first class at Pitzer is an overview of the historical arguments in Islamic thought. The professor is Iraqi and seems pretty cool, so this should be fun.
Tuesday: Game Theory, 1:15-2:30. I'm a nerd, so this is my econ elective.
Wednesday: Modern Arab Culture and Thought, 7-10 PM. Bassam's seminar, entirely in Arabic. I think there's a good chance that our class sessions will turn into parties with Arab food.
Thursday: Game Theory again.
Friday: IR thesis seminar, 1:15-4. I don't think this is supposed to be an actual class, but just a designated time for meeting and getting feedback on thesis proposals. If it's really a three-hour class on how to write a research paper, I'll be pretty disappointed (although it is with Clement, who's a total baller and tends to cancel class anyway). The way I look at it, I basically have a three-day weekend, which is good but not as good as the four-day weekend I managed to get last semester by taking all of my classes except Arabic on Monday and Wednesday.
I also have big plans for
Meat & Greet
, the grilling club Liam and I started last semester. I don't want to promise anything yet, but since I'll have my car on campus we're going to be able to do a lot more to throw big events and institutionalize the club (it also doesn't hurt that we know pretty much everyone who runs stuff on campus now).
I know there's a lot between me and fall semester right now, but I'm still super excited.